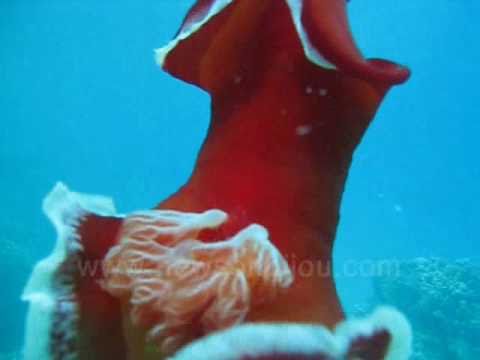 well-lit-room asked: I'd forgotten about the giant isopod mixtape! Also, didn't I draw one on a birthday card for you once?
8 tags
Anyone good with mushrooms?
So, after years and years of never seeing a single mushroom in my yard, (apart from the odd Panaeolus foenisecii), I find myself suddenly overrun with some very peculiar specimens. I'm weak on fungi, and identification sites have been no help, thus far, so I'm hoping that someone out there might recognize them. For reference, I live in New York's mid-Hudson Valley region. ...
8 tags
Behold! A giant isopod!
One of my, and the internet's, favorite animals. [Photo credit: Wikipedia] B. giganteus, or the giant isopod, is a deep-sea benthic, carnivorous, scavenging crustacean that can grow to a length of 79cm, (30in). As you can see from the photo, it sort of resembles a massive wood louse/pill bug - unsurprising, as wood lice are also isopods, and are considered something of a...
5 tags
Invasive Loricariidae in South Florida
[Image credit: U.S. Army Corps of Engineers; source] South American armored catfish appear to be South Florida's newest non-native headache. Given that various species of the family Loricariidae are popular algae-cleaners, (sold as "plecos"), in the aquarium trade, this is hardly surprising. In absence of environmental restrictions, this type of catfish has no fixed growth...
10 tags
Entire Mammal Genus on Brink of Extinction →
From National Geographic daily news: Critically endangered African antelope is last species of its kind. Photo credit: John Warburton-Lee, Alamy For the first time in 75 years, an entire genus of mammal may go the way of the dodo—unless a new conservation effort shepherded by Somalian herders succeeds. The hirola, a large African antelope known for its striking, goggle-like eye markings, is...
4 tags
McRib Lawsuit Pits Humane Society Against... →
3 tags
Astronomers Discover Complex Organic Matter Exists... →
A spectrum from the Infrared Space Observatory superimposed on an image of the Orion Nebula where these complex organics are found. (Credit: Image courtesy of The University of Hong Kong / Background: Hubble image courtesy of NASA, C.R. O'Dell and S.K. Wong (Rice University)) ScienceDaily, Oct. 26 2011 - Astronomers report in the journal Nature that organic compounds of unexpected...
7 tags
Lungfish Provides Insight to Life On Land: 'Humans... →
ScienceDaily (Oct. 4, 2011) — A study into the muscle development of several different fish has given insights into the genetic leap that set the scene for the evolution of hind legs in terrestrial animals. This innovation gave rise to the tetrapods — four-legged creatures, and our distant ancestors — that made the first small steps on land some 400 million years ago. [full story] ...
5 tags
From @algore: the impact of climate change on... →
"A Brown University study examines whether animals will be able to adapt and migrate as the climate warms." [more]
7 tags
Why Giant Bugs Once Roamed The Earth →
Image credit: Ned M. Seidler, National Geographic Ker Than for National Geographic News; August 8, 2011 - Predatory dragonflies the size of modern seagulls ruled the air 300 million years ago, and it's long been a mystery how these and other bugs grew so huge. The leading theory is that ancient bugs got big because they benefited from a surplus of oxygen in Earth's atmosphere....
7 tags
Offshore Wind Farm Shelters Marine Life →
Discovery News, Tim Wall, August 8, 2011 - A North Sea wind farm may be beneficial to wildlife while producing clean energy for humans. The wind farm created new marine habitat as well as a sanctuary from shipping traffic, said researchers studying the offshore wind farm near Egmond aan Zee off the coast of the Netherlands. [full story]
7 tags
Mysterious garden amphibian! Of mystery!
Found this handsome critter chilling in the garden next to the cucumbers, this evening. I'd never seen this type of frog, (I believe it to be a frog, rather than a toad, but I could be wrong), before, but then, I am terrible with the flora and fauna of my home region. Such colors on it, though! At any rate, I'd like to have it identified, if I may. Here is another, even less clear...
16 tags
8 tags
Lost Rainbow Toad Found After 87 Years →
Mark Brown, Wired UK, July 14, 2011 - "Herpetologists at Conservation International have rediscovered the exotic Sambas stream toad (aka Borneo rainbow toad, aka Ansonia latidisca) after 87 years of evasion, and released the first ever photographs of the brightly colored amphibian. The spindly-legged species was last seen in 1924 and European explorers in Borneo only made monochrome...
8 tags
Snow Leopard Population Discovered in Afghanistan →
ScienceDaily (July 13, 2011) - This is a snow leopard captured by remote camera in Afghanistan. A team of researchers from the Wildlife Conservation Society have discovered a surprisingly healthy population of these elusive big cats. (Credit: Wildlife Conservation Society) [full story]
7 tags
Rockin' Tortoises: A 150-Year-Old New Species →
Credit: Photo courtesy of Taylor Edwards, 2010, via ScienceDaily June 29, 2011 - A team of researchers investigated a desert tortoise from the United States Southwest and northwestern Mexico. What was thought to be a simple problem in species identification turned out to be a very complex matter. Their investigations required forensic genetics and several other methods. In the end, they found...
8 tags
55-Foot Beached Chinese 'Sea Monster' Identified →
Image credit: www.thesun.co.uk - Jennifer Vieges, Discovery News; Friday, June 24 "According to multiple media reports, a 55-foot-long marine animal recently washed up dead on a beach at Guangdong, China. You can see its decaying body in the above image. Now the question is: What's this species that beach goers are calling a 'sea monster?' Live Science showed the photo...
8 tags
New York legalizes gay marriage →
Today - for all of the people I love whom this directly affects, for all of humanity - I am proud to be a New Yorker.
8 tags
Multiple ocean stresses threaten "globally... →
mad-as-a-marine-biologist: An international panel of experts warns in a report released today that marine species are at risk of entering a phase of extinction unprecedented in human history. The preliminary report arises from a 'State of the Oceans' workshop co-hosted by IUCN in April, the first ever to consider the cumulative impact of all pressures on the oceans. Considering the latest ...
7 tags
Japanese Whalers Find Radioactive Whales →
From Discovery News - Kieran Mulvaney, Wed Jun 15, 2011 12:01 PM ET Japanese officials have announced that at least two minke whales caught by whalers off the coast of Hokkaido have been found to contain levels of radioactive cesium, likely as a result of the accident at Fukushima nuclear plant that was set in motion by the March 11 tsunami. The whales were caught, not by the...
Mad as a Marine Biologist: The Virgin Crayfish →
mad-as-a-marine-biologist: ** PARTHENOGENESIS: This is how arthropods are going to take over the world.** In what appears to be a biological first, researchers have discovered an invasive crayfish that can produce little nippers without sperm from a male. Czech scientists were surprised to find that female…
2 tags
5 tags
Mass Extinction Victim Survives: Snail Long... →
ScienceDaily (June 3, 2011) — Think "mass extinction" and you probably envision dinosaurs dropping dead in the long-ago past or exotic tropical creatures being wiped out when their rainforest habitats are decimated. But a major mass extinction took place in North America in the first half of the 20th century, when 47 species of mollusk disappeared after the watershed in which they...
3 tags
3 tags
Scientists Argue Against Conclusion That Bacteria... →
ScienceDaily, (May 29, 2011) - A technical comment published in the May 27 edition of the journal Science casts doubt on a widely publicized study that concluded that a bacterial bloom in the Gulf of Mexico consumed the methane discharged from the Deepwater Horizon well. The debate has implications for the Gulf of Mexico ecosystem as well as for predictions of the effect of global warming, said...
6 tags
New article/interview re: Leopard Shark die off →
By Linda Moultan Howe, May 27, 2011. Includes an interview with Sean Van Sommeran, executive director of the Pelagic Shark Research Foundation, Santa Cruz and Capitola, CA. The gist of it is that they still don't know anything. Oh, and apparently bat rays may have also been affected. "Richardson Bay north of Sausalito (top red circle), Coyote Point near Burlingame, then Foster City...
8 tags
Dead leopard sharks turning up in Richardson Bay →
Other areas of California are now reporting numbers of dead leopard sharks - the still-mysterious affliction would seem to be the same one observed in the sharks of Redwood City, (see my initial post on this issue). By Mark Prado, The Marin Independent Journal, 5/19/2011: …Starting May 2, Richardson Bay Audubon Center and Sanctuary researchers began to scour beaches along Richardson Bay...
8 tags
More on the Leopard Shark Situation →
This story has me really, really upset, so I'm going to be following it closely and posting updates about it whenever I can. Here's a more detailed article from X-Ray Mag. See if you can spot the red flag in this description of the behavior of the species. "The leopard shark occurs in the cool to warm-temperate continental waters of the northeastern Pacific Ocean, from Coos...
8 tags
Sharks Dying by the Dozens Due to Internal... →
Discovery News - Analysis by Jennifer Viegas Thu May 12, 2011 01:28 PM ET Dozens of leopard sharks have been washing up dead in California since April, and now a necropsy shows at least one of the sharks died of massive internal bleeding, such that blood was even coming out of the shark's skin, according to a Daily News report… …A key question then clearly remains: What...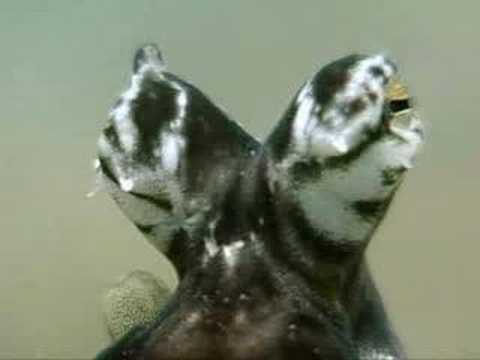 3 tags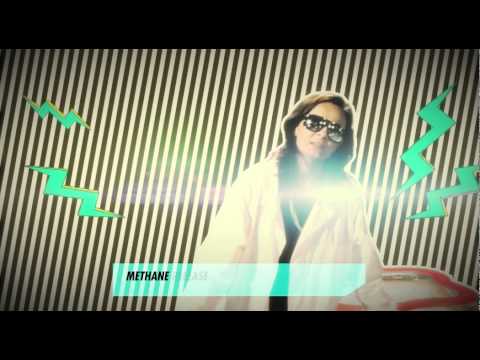 48 hours to stop Uganda's Anti-Gay Bill: sign the... →
mad-as-a-marine-biologist: This is an appalling violation of human rights. We don't live in a generation that sits ideally by when terrorists attack, when politicians are corrupt, when dictators flare up, let's not neglect the right to be who you are. Thousands of people will be executed if this bill passes. Let your voice be heard, before it's too late.